The 49th Annual Granby Road Race was held on September 19, 2020!
RESULTS
Race Photos taken by Jake Koteen 
To gain access use any e-mail address and the passcode GRR2020 (GRR being capitalized and all one word). You can download up to 3 images for free!  If you post a "Jake Koteen" photo to social media, please tag @j.koteen_photography Instagram or J.Koteen Photography for Facebook.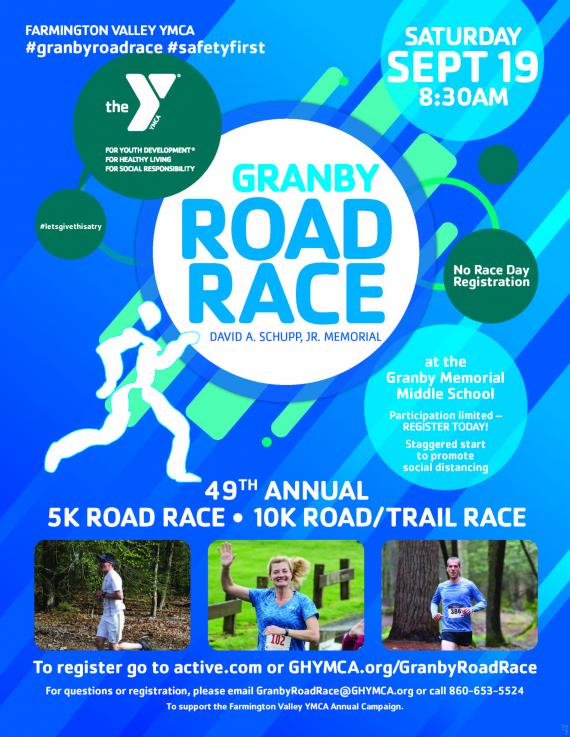 And for those of you who participated in our virtual race earlier this year, thank you! We were thrilled that you registered to be a part of this great event. It was so much fun to see runners from 18 different states and Germany!
We appreciate you making this change to our road race a reality. Your willingness to change with us gave us all the opportunity to connect without connecting. The results from the race are above!
Thank you and keep running!
The Granby Road Race Committee!
One of Connecticut's oldest historic road events, the 10K race takes place on a rolling scenic route, partly road and partly through the McLean Game Refuge. The 5K runs partly on road, and partly through Salmon Brook Park. We have fun children activities with a bounce house at the start location of the race. The race benefits the YMCA's Annual Campaign, which sends kids to camp regardless of their ability to pay.