Best Buy Teen Tech Center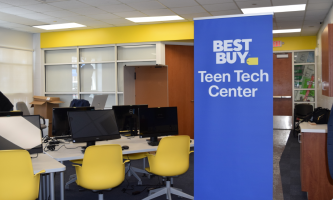 Coming in April! The Best Buy Teen Tech Center will allow teens to leverage technology to develop projects based on their own interests, such as creating art, producing music and animations; designing their own science simulations and mobile applications; writing and illustrating interactive poetry, stories and films; building kinetic sculptures and robotic constructions; and designing their own 3D worlds and games.
Boys with a Purpose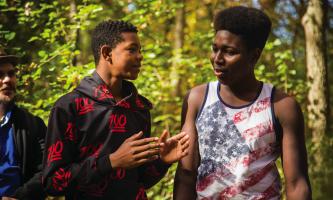 Ages 8-18. Boys With a Purpose engages young Hartford-area men in activities to promote non-violence and expand their horizons beyond their daily environment. Participants are empowered to pursue greatness through community service, guest lectures and interactive workshops.
Girls Creating a Future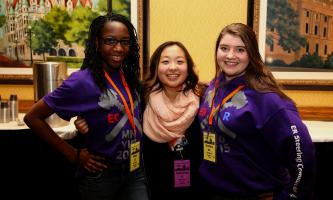 Ages 8-18. This social enrichment program fosters innovative thinking, exposes students to business culture and economics, and helps them create, market, and sell a product. It's designed to boost self-esteem and confidence in young women.
Let's Dance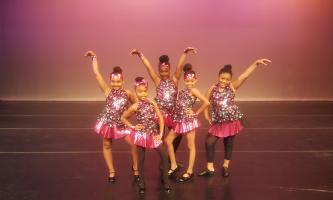 Let's Dance combines skill, discipline, exercise and creativity to teach kids a variety of dance forms. Students can register by the month, and change which classes they take. We offer ballet, creative movement, hip hop, jazz/tap, drill and more to children ages 3-12!
Y Achievers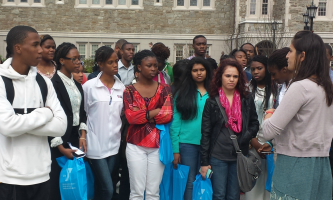 Ages 10-18. The Y-Achievers program exposes participants to present and future educational and career opportunities. The program is designed to help students reach their full potential by teaching positive social values and igniting students' thirst for knowledge. Students go on field trips to visit colleges and participate in academic events.
Y-TIP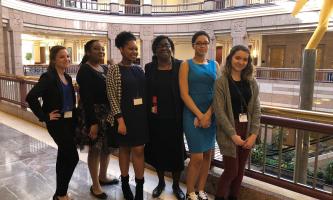 Ages 10-18. This program is designed to remove barriers for neighborhood teens, linking them to academic and social support systems during high school. We provide incentive for teens who exemplify the Y's core values of Caring, Honesty, Respect, and Responsibility (CHoRR). Participants earn a youth membership or alternative incentive while participating in the program.
Youth & Government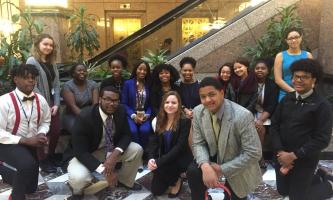 A special program designed for High School students to experience hands-on the legislative process! Students are able to assume personal roles in their delegation, and participate as they work together to write, debate, and pass bills that they have created. In March participants attend the CT State House for the weekend to present and debate their bills.
Teen Night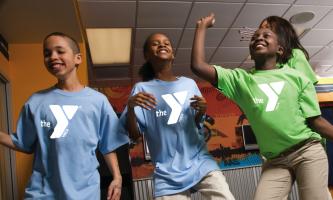 Looking for something to do with your friends on the weekends? Come check out our Teen Nights that offer a fun and safe environment full of fun, games, and activities! This program will give Teens & Pre-Teens a place to go in order to relax and hang out with friends. Contact the Welcome Center for days and times.
Table Tennis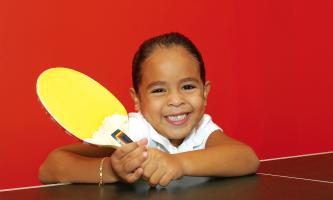 Table Tennis has been an Olympic sport since 1988. Go towards the gold, here at the Y!