Some classes are only available for registration in branch. Please call for information.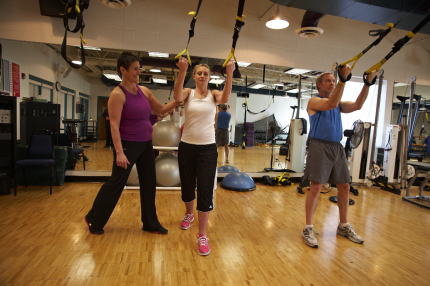 TRX
Elevate your fit! We've got TRX ready for you! These innovative suspension system exercise tools will help you build lean muscle, boost your metabolism, tighten your core and increase endurance. Use both the TRX Suspension System and the new Rip Trainer. Class space is limited to 8, so you'll get individual attention designed to help you reach your fitness goals!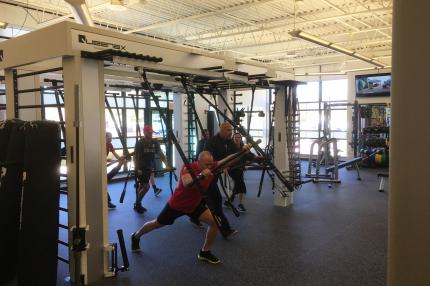 Queenax Metabolic Fit
High intensity small group training combining a variety of weightlifting, cardio, and plyometric movements for ultimate fat burning results.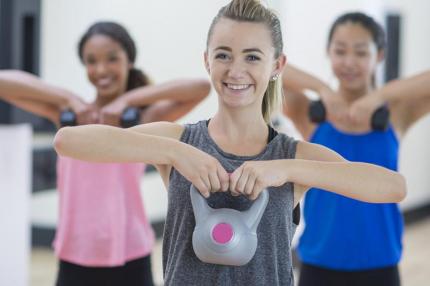 Teaching women 6 different lifts and how to design your own workouts. All movements are functional and necessary for supporting bone density.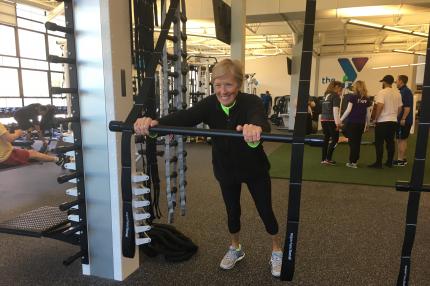 Training for Seniors
Training for Seniors is a FUNctional program that builds camaraderie, group engagement, and accountability among peers. Workouts encorporate movements and challenges that keep exercisers motivated and engaged. Variety within this class focuses on total body fitness, flexibility and balance.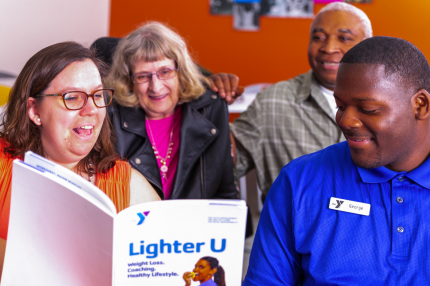 Nutrition Seminars
Monthly nutrition seminar with nutritionist and personal trainer Kyle Powell. This is a FREE seminar and each month will feature a new topic! Held in the Rudy Room on Saturdays at 9:30 a.m.