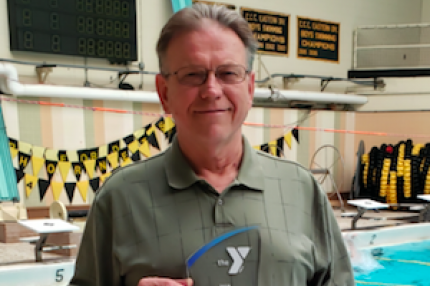 Ed Steinnagel - Head Coach/ Head Age Group Coach (And 2019 National YMCA Coach of the Year!)
Since 1993, Coach Ed has kept LEHY recognized as a top competitive YMCA and USA swim team in the state. He began his coaching career as a parent coach for the team when his daughter showed an interest in the sport of swimming. Since becoming head coach the number of swimmers has grown from 40 to 120, with some of the top swimmers in the state. His expertise in stroke technique and development of age group swimmers prepares children to compete at his/her highest ability. Multiple times Coach Ed has helped the team to finish among the top three teams in the state at Age Group Championships. He has coached swimmers who have gone on to achieve National Top 16 times (swimmers who have placed nationally within his/her age group), and YMCA National Top 16 times. He has had multiple swimmers qualify for the CT Zone Team and in 2000 he was named CT Age Group Coach of the Year.

Coach Ed continues to enjoy working with youth and brings over thirty years of teaching experience onto the pool deck.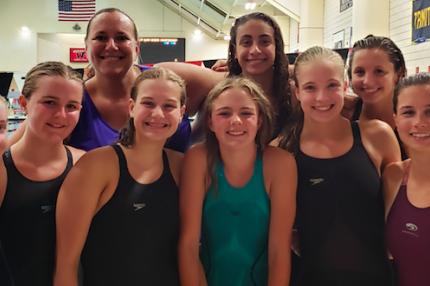 Kaeley Steinnagel - Head Senior Coach
Kaeley has been coaching with LEHY since 1997 and is an ASCA Level 3 certified coach. She began with 8&unders and has moved through the team to work with all the different age groups. She is currently the Head Senior Coach for the club. In her time with LEHY she has had swimmers rank on the National Top 16 list, and rank on the YMCA National Top 16. She has had swimmers qualify for and place at spring and summer YMCA National and Speedo Sectionals. She has also coach swimmers to Junior National qualifying times.

Multiple swimmers have been named as Academic All-Americans, and as CT Scholar Athletes. Prior to coaching for LEHY she attended St. Michael's College where she held records in swimming over her four years. Kaeley is also an alumnus of LEHY. She began her swimming career with the club when she was seven and swam with the club through her senior year in college. She is thrilled to give back to the club that she feels gave her so much. Outside the club, Kaeley is a school counselor at DePaolo Middle School in Southington, CT. This allows her to help her swimmers with the college process as they prepare to graduate high school.
Marcy MacDonald – 8 and under Coach/Age Group Coach
NEW: In 2019, Coach Marcy was inducted into the International Swimming Hall of Fame for Open Water Swimming!

Marcy has been right along Coach Ed's side since 1993. She helped to build up the senior program which sent swimmers to spring and summer YMCA Nationals. She is an avid swimmer herself and in the summer of 2001 became the first American woman to complete a double-crossing of the English Channel. In 2014, she became the solo American record holder for English Channel crossings (she continues to hold the record today, with 17 crossings) and in the summer of 2015 became the first American (and only the fifth person ever) to swim Loch Ness in Scotland. She instills in her swimmers a passion for the sport and keeps them wanting more.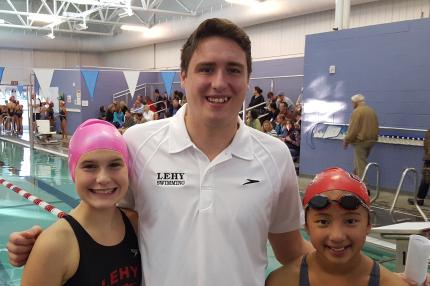 Jake Greene- Assistant Age Group Coach
Jake joined the coaching staff in the fall of 2015 after graduating from Lehigh University….fate that he ended up coaching LEHY! Jake is no stranger to YMCA swimming, as he grew up swimming for the Darien YMCA Piranhas where he qualified for YMCA Nationals and Speedo Sectionals. At Lehigh University he specialized in the IM and consistently represented his team in finals at Patriot League Conference Championships, qualifying for USA Swimming Senior Nationals. His knowledge and passion for swimming is a welcomed addition and we know he is a great addition to the LEHY family.
Kati Moss- Assistant Senior Coach
Kati began coaching in 2005 with the Berlin Dolphins. She coached them until 2009, when she joined Carnival Cruise Lines as a youth director. Missing the pool deck, she returned to coaching in 2011 as Head Coach of the Wallingford Family YMCA Dolphins. She coached with Wallingford until 2014, coaching the CT Eastern Zone multiple times, until leaving to pursue her graduate degree in Physical Education and Advanced Level Coaching. This led her to Chapel Hill, North Carolina, working with the UNC Swim Team during their 2014 summer training and multiple swim camps. She returned back to Connecticut to finish her graduate thesis and volunteered for Wesleyan University's men's and women's swimming and diving teams from fall 2014 until the end of the 2016 season. During this time, she also joined the Cheshire YMCA swim team coaching staff. Working with Sean Farrell, Kati oversaw the training of multiple YMCA National Championship qualifiers, as well as three 2016 Olympic Trial qualifiers. After relocating to Windsor, Connecticut, with her fiancée, she joined the Charter Oak Aquatic Club coaching staff as an assistant coach, working with 12 and under athletes for three years as head age group coach. Looking too continue to learn and challenge herself in different roles, Kati is excited to join the LEHY coaching staff and work closely with the families and athletes that make LEHY one of the most recognizable teams in the state!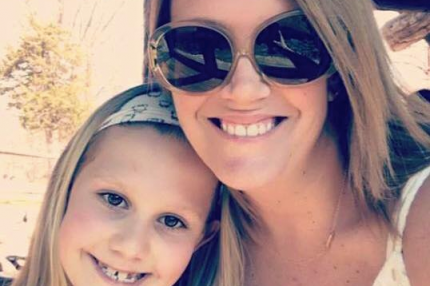 Laura McLaughlin- Assistant Age Group/8 and under Coach
Laura is another LEHY Alum. She swam with LEHY until going off to college, whwere she swam for the SCSU Owls. She has been coach for many years, and has a lot of technical knowledge. Not only does she coach with LEHY, but she is a high school coach. LEHY is lucky to have her experience.