Last Updated: March 16, 2020
Registration for the 2020 LEHY Long Cause Season is OPEN. YES/NO Meet Schedule is posted and due to Kaeley by March 25, 2020.
COVID-19 UPDATE
The health and safety of our swimmers and families are our first priorities. Starting on Monday, March 16, all of our YMCA of Greater Hartford branches will pause all classes and programs. This includes group exercise classes, youth sports, swim lessons, teams, babysitting programs (Child Watch & Amazing Kids) and more. The YMCA will reevaluate the situation, and make a decision to restart Spring 1 AND OTHER TEAMS programs by Sunday, March 29.
In addition, we are in contact with the East Hartford Public Schools as to when they plan on reopening to work on a spring swim schedule that begins earlier than planned. With new information coming in by the hour it is unrealistic to give a timeline to every scenario that could happen. We will move forward as if the CT Swimming Schedule will go on as planned, but please be ready for abrupt changes. If you have any questions please feel free to contact Kaeley at Kaeley9@comcast.net or the EH YMCA at 860-289-6612.
If you are looking to try out for the LEHY Swim Team please email Kaeley at Kaeley9@comcast.net. We will keep your contact information and notify you when we know what the new try out dates will be.
--
CONGRATULATIONS to Coach Ed on being named the 2019 YMCA Coach of the Year for the Short Course National Championship, a national honor!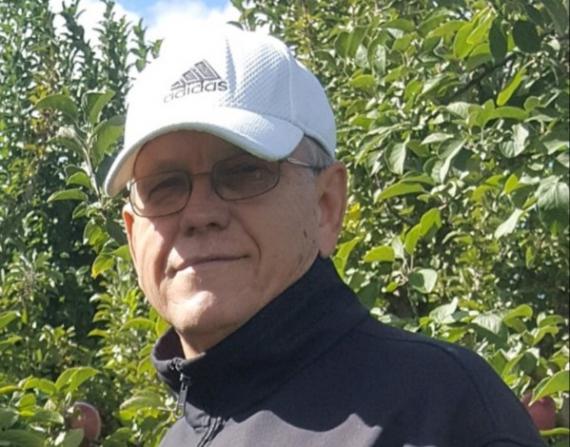 Coach Ed has been with the East Hartford YMCA for 33 years, growing the team from 17 swimmers to more than 120 each year. Coach Ed is there for the team members in and out of the pool, helping them with his "Nickles for Nationals" fundraiser to help kids raise money to get to YMCA Nationals; fix their bicycles; leading them in neighborhood clean-up projects, and so much more.
In the nomination submitted, a former swimmer, who is now a team parent and coach, spoke about the sense of family that Coach Ed creates by making each individual feel valued as an important part of the whole.
Thank you to Coach Ed for his tireless service to our YMCA community!
--
For over fifty years, the Laurel East Hartford YMCA Swim Club (LEHY) has been developing youth to reach his/her highest potential (in and out of the water) through the sport of swimming. Using the YMCA Core Values of CARING, HONESTY, RESPECT, and RESPONSIBILITY, LEHY coaches work to instill commitment, dedication, teamwork, and a love of swimming in each and every member of the club.
LEHY has consistently been seen as one of the top age group developmental programs in Connecticut Swimming. LEHY swimmers have been recognized through a multitude of accomplishments:
Swimmers named to the Academic All-American Team
National Top 16 rankings
YMCA National Top 16 rankings
Multiple finalist (including relays) at YMCA SC and LC National Championships
U.S. Senior National Qualifiers
U.S. Junior National Qualifiers
Speedo Sectional Qualifiers
CT Age Group Individual and Team High Point
YMCA New England Championship High Point- male, female, and overall
The coaches pride themselves on developing life-long swimmers. We are proud of the fact many of our members start with the program as ten and under swimmers and go on to compete at the collegiate level. LEHY swimmers have gone on to compete at such colleges as Amherst College, Bentley College, Bryant University, Central CT State University, Conn College, Davidson College, Emory University, Florida Atlantic University, Lehigh University, Penn State, Rice University, RPI, Southern Connecticut State University, South Dakota State University, Springfield College, University of Tennessee, University of California- Davis, University of Maine, UMBC, URI, University of Richmond, Wesleyan University.