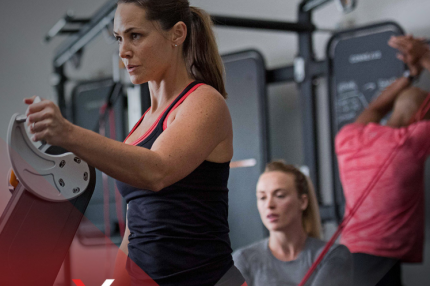 MX4 Small Group Training is coming to the Y! This boutique, national program offers over 150 structured workouts designed for all abilities, and, more importantly, designed to fit in your schedule. The 30-minute classes give you direct access to a trainer in a small setting, where you will use a proven training system that will deliver results you will see. Get motivated with a small community that will help keep you accountable as you try new work outs each and every week.
Registration must be done in person at the branch.
Elevate your fit! We've got TRX ready for you! These innovative suspension system exercise tools will help you build lean muscle, boost your metabolism, tighten your core and increase endurance. Use both the TRX Suspension System and the new Rip Trainer. Class space is limited to 8, so you'll get individual attention designed to help you reach your fitness goals!
We offer a variety of small group training and specialty classes during the year. See our offerings and register.