Schedule
We have a full schedule of offerings from seniors, from fitness classes to game days! Click the button for a full schedule, and read a description of our senior fitness classes below.
Indian Valley Group Ex Schedule
Senior Fitness Classes
Silver Sneakers® Classic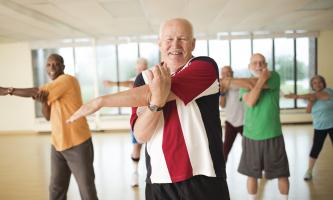 The goal of the class is to help participants increase strength, range of motion, agility, balance and coordination utilizing various equipment
including resistance bands and chairs. 
Senior Boxing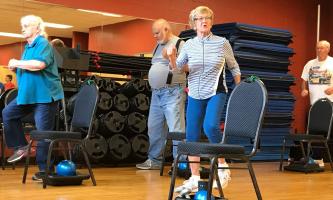 Traditional boxing movements that will enhance stamina, agility and cardiovascular fitness through a fun and challenging circuit.
Silver Sneakers® Chair Yoga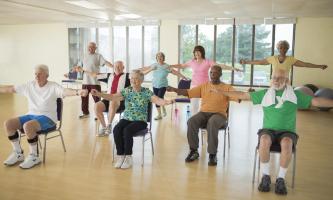 Utilize breath techniques, mantra and mudra to center your energy and quiet your thoughts. Connecting breath with gentle movements and stretching to build strength, increase flexibility and balance.
Gentle Yoga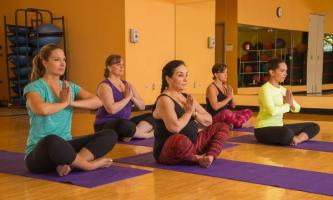 Perfect for all levels, this practice focuses the healing art Yoga on the student, while remaining deeply rooted of the vast treasury of the spirituality & wisdom within the yoga tradition.
Line Dancing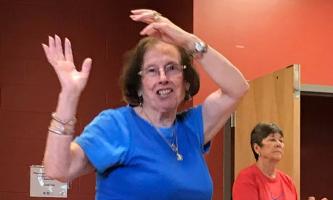 Tai Chi Form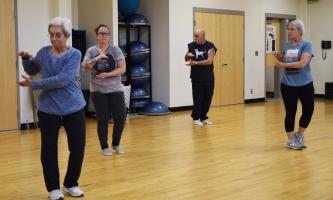 Also known as Chi Kung, this Ancient Chinese exercise system that uses slow, smooth body movements described as "mediation in motion." Tai Chi will help improve balance, enhance strength and flexibility, reduce stress, lower blood pressure, and ease chronic pain.
Tai Chi QiGong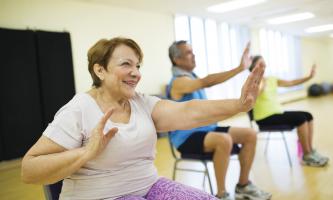 Tai Chi QiGong uses visualization, breathing and body movement to guide the circulation of Qi as it moves through and around the body.
Aqua Fitness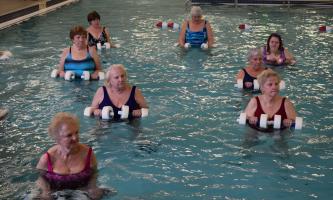 A combination of cardio and strength conditioning with low impact on your joints. Participation in the class will improve cardiovascular endurance and muscle strength.
Aqua Stretch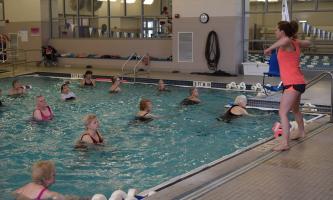 Uses movements from various disciplines to stretch the body to improve flexibility, balance and strength.
Aqua Zumba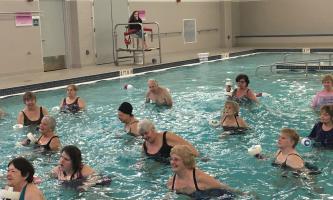 Join the Zumba "pool party". This class blends everything into a safe, challenging, water based exercise that is body toning and most of all exhilarating!