Schedule
We have a full schedule of offerings from seniors, from fitness classes to game days! Click the button for a full schedule, and read a description of our senior fitness classes below.
Or use our Activity Finder to register online.
Senior Fitness Classes
Senior Strength & Balance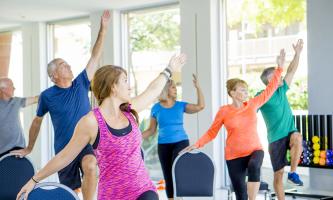 A perfect fit for the beginner or anyone looking to improve flexibility and strength, two factors that have been proven to help reduce falls and improve balance.
Senior Cardio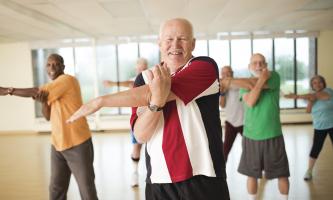 A cardio class for Active Older Adults or those brand new to fitness.  Lower cardio intensity options and no core floor work will raise heart rates for a total body workout, including cardio endurance. Beginner-Senior fitness level.
Gentle Yoga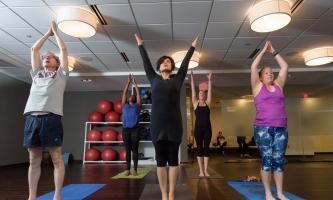 Perfect for all levels, this practice focuses the healing art Yoga on the student, while remaining deeply rooted of the vast treasury of the spirituality & wisdom within the yoga tradition.
Chair Yoga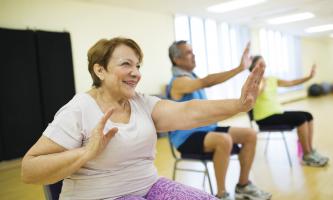 Perfect for all levels, chair yoga is a great way to relax from head to toe without the stress of getting out of your chair. This flow is also perfect for those wanting to learn to stretch your body and relieve tension while at work, without leaving your office chair. Open your hips, move your shoulders and neck, and find length in your spine with this chair yoga flow.
Gentle Joints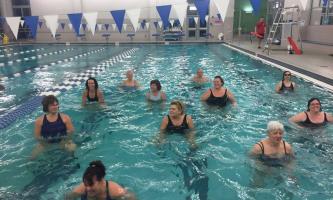 This class uses a gentle range of motion workout to help people with arthritis improve joint flexibility and decrease pain or stiffness through the warmth, buoyancy and gentle resistance of an aquatic environment.
Tai Chi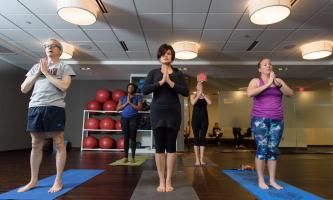 Tai chi is an ancient Chinese tradition that today is practiced as a graceful form of exercise. It involves a series of movements performed in a slow, focused manner and accompanied by deep breathing. Tai chi is a noncompetitive, self-paced system of gentle physical exercise and stretching. Tai chi is low impact and puts minimal stress on muscles and joints, making it generally safe for all ages and fitness levels. Often described as meditation in motion, tai chi promotes serenity through gentle, flowing movements.