We offer rock climbing classes, a team, and open climb for people of all ages!
https://www.ghymca.org/media/15909
Parent-Child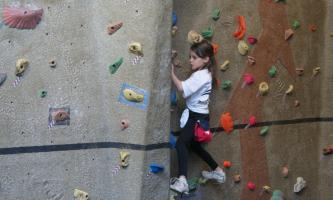 Parents and children have fun together, learn together, and spend quality time in a supportive atmosphere. Never climbed before? No problem! Our staff will help you learn and feel comfortable with the sport and the equipment. Both parent and child must register.
Preschool Rockers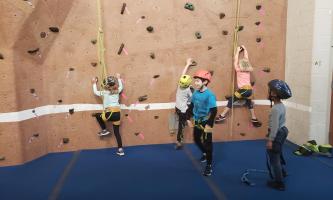 For our fearless youngsters! Student must be able to take and follow directions independently to participate in this class. The instructor will assess student's readiness for this class during the first class meeting. Some branches require a pre-requisite.
Kid Climbers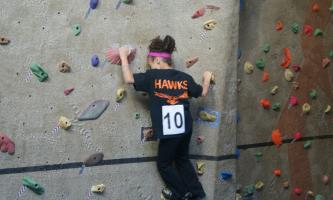 Kids learn climbing safety, techniques, termenology, and how to approach challenges all while building self confidence in a safe and supportive environment.
Teen Cliff Hangers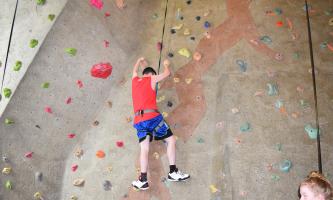 This class provides an opportunity for our teen climbers to progress their climbing to the next level. Focus is on climbing skill, knowledge of safe climbing practices, and leadership within the class.
Team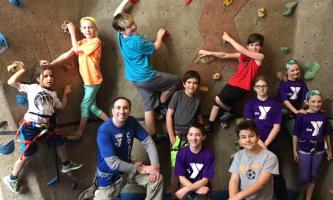 Ready to take climbing to new heights? Compete in one of the newest olympic sports. Events include speed climbing, speed bouldering, technical climbs and team relays. Practices are held locally to hone skills and matches are held throughout the season at various YMCAs around the YMCA association. Coached by certified instructors. By invitation to YMCA members.
Adaptive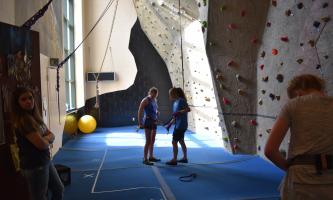 This program is an adaptive climbing program. We provide certified staff along with the assistance of volunteers to teach basic belay and safety, climbing techniques, and skills to explore and build confidence.