Dodgeball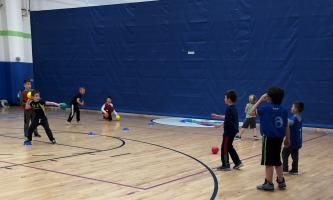 Dodgeball is tons of fun for all kids. Players will use kid-friendly gator skin dodgeballs that eliminate sting and injury of rubber dodgeballs for fun and safe play. Safe rules will be enforced that encourage chest and below hits and prohibit head shots. Teams will be grouped by grade and skill level for fun and competitive play.
Parkour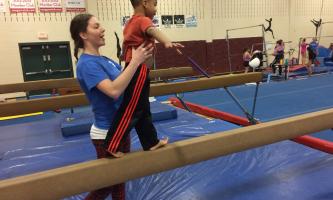 Are you the next Ninja Warrior? Then this class if for you! Participants will learn to vault, flip and climb over obstacles. Learn to safely and creatively maneuver through any environment. Often referred to as "Urban Gymnastics".
Volleyball
Come to where volleyball was invented in 1895! Volleyball is the perfect blend of fun and fitness. In this instructional program, children will learn the basic skills involved in competitive volleyball from serving and digging to passing, setting and hitting. Sure to leave participants wanting to play more!
Sports of All Sorts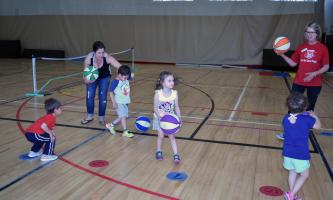 In this class a new sport is introduced each week! Examples may include soccer, hockey, basketball, T-ball, volleyball and more!. Warm up and stretching is followed by skill development and a game. The children will learn team spirit and sportsmanship, all while having fun! Along the way, the children will also gain improved motor skills, hand eye coordination, and socialization.
Gym Dandy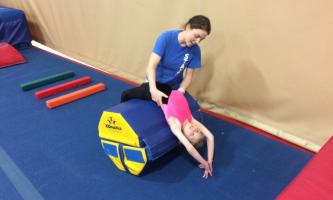 A family play time for exploring gymnastics and sports, including preschool activities such as parachutes and tunnels! This play group will enjoy activities for 1 hour followed by 30 minutes of story and craft time. Families are encouraged to bring snack for story time. Bring some friends and meet new ones as well! No registration required, this is a drop in program that runs Mondays at 9am and Wednesdays at 9:15am, please join us!
Table Tennis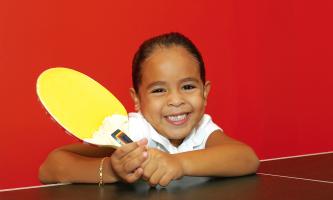 Table Tennis has been an Olympic sport since 1988. Go towards the gold, here at the Y! We offer beginner and intermediate/advanced classes for people age 6+.