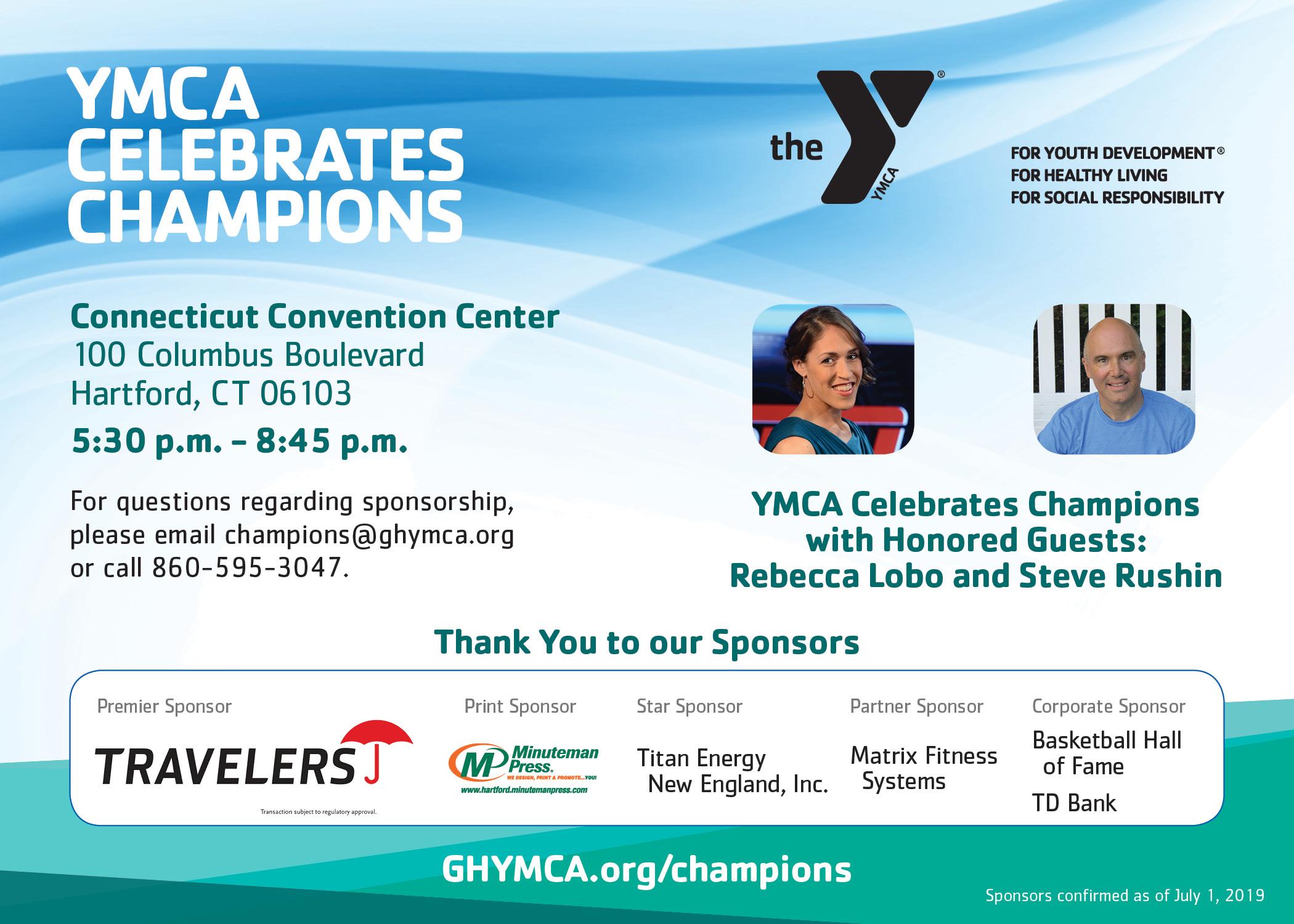 Visit our Champions web page for sponsorship opportunities and more info!
Join us for a celebration of the YMCA of Grater Hartford! This year, we are specifically honoring the 10-year anniversary of the Wilson-Gray YMCA. Over the past decade, the Wilson-Gray YMCA Youth & Family Center has evolved into a beacon for a brighter future for youth and families in that community. Annually, it engages nearly 4,000 active members, over 500 children in summer camp and after-school programs, and close to 300 youth in leadership development programs. Funds raised from the Champions event will support the Wilson-Gray YMCA community today, for the next 10 years, and beyond.
We are excited to welcome honored guests and featured speakers REBECCA LOBO, NCAA National Champion, Olympic gold medalist, WNBA all-star and hall of famer; STEVE RUSHIN, author of five non-fiction books and a novel, columnist and feature writer for Sports Illustrated; and KEVIN WASHINGTON, YMCA of the USA President and CEO. The event includes: VIP Meet and Greet, General Reception, Silent and Live Auctions, Dinner, Program, and Champions Awards Presentation.
Join Us...Thursday, October 17, 2019 @ the Connecticut Convention Center