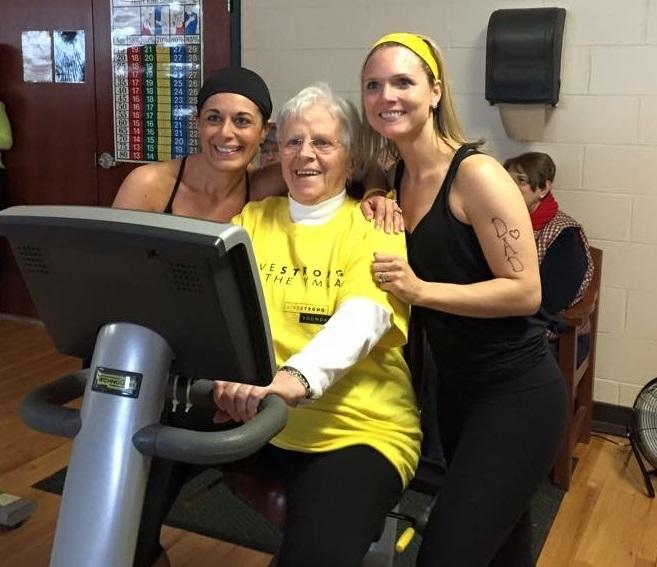 Bike for the Battle 2020 was her, Saturday, September 12, but you can still register below to receive our VIRTUAL links to do the ride with Suzi & Jen, kick with Jackie, strength with Suzi and/or core with Jen!
All funds go to supporting LIVESTRONG® at the YMCA. To register and receive the virtual class links, and to read testimonials from survivors and learn more, click the link below.
Register for Bike for the Battle
Bike for the Battle is the Farmington Valley YMCA's signature fundraising initiative. This is the day where we come together as a community to support and celebrate our small victories against cancer.  Each year, our goal is to raise at least $50,000 to enable 100 cancer survivors to participate in the LIVESTRONG® at the YMCA, a free 12-week program for cancer survivors. This event is about STRENGTH, SUPPORT and HOPE!

One hundred percent of the Bike for the battle contributions go directly back into our Y's local community. These funds help make it possible cancer survivors and YMCA members to benefit from Y programs and memberships, regardless of their financial circumstances.