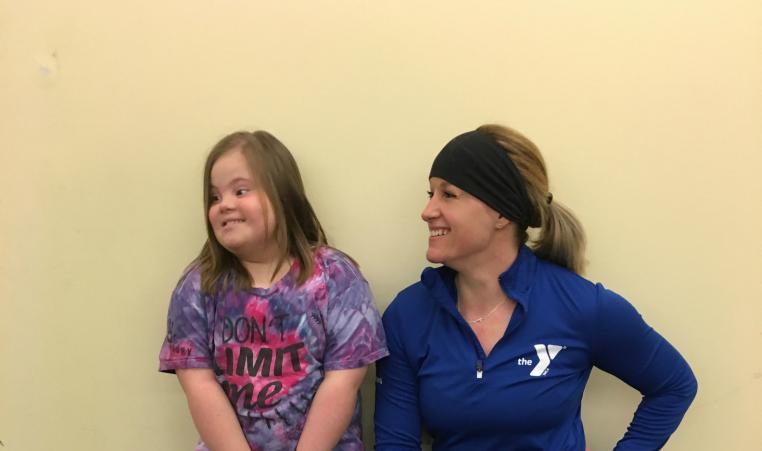 This next #HumansoftheY story comes to us from Sage at Indian Valley Family YMCA in Ellington. Sage is 9 years old and LOVES to dance. Sage has Down syndrome, and sets a great example for other children with diverse abilities!
Sage started at the YMCA when she was just 3 years old by visiting Child Watch/Amazing kids. Last fall, Sage met our IV Health & Wellness Director Sarah, and they started working out together every Monday night. Now, they're known around the Y as "the Dynamic Duo"! 
When asked about her favorite thing to do, Sage said she loves to "be outside. Run on it (the trail) with momma. Play games!"
Sage is building up her strength: Sarah recently introduced her to deadlifts and kettlebell swings, though she wasn't too happy about that last one, much like she's not a huge fan of her treadmill warm-ups! But she loves her time with Sarah, and is always happy to say hi to anyone who's in the Wellness Center on Monday nights, so stop by!