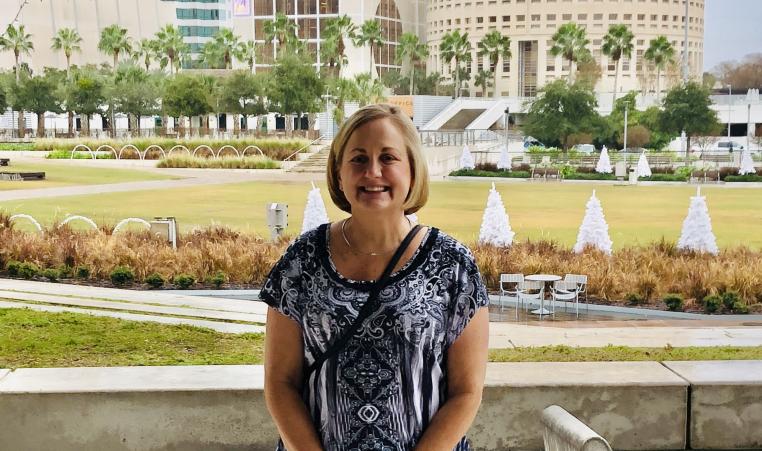 "I started coming to the Ellington YMCA in 2013. I joined the LiveSTRONG program at the recommendation of my husband's co-worker/friend, who is a cancer survivor who had previously participated in the program. I am a two-time breast cancer survivor and thought this program would help me feel better, stronger, and more confident, and would help me heal from my multiple surgeries.
"I immediately felt welcome and comfortable at the Y, especially with Jesse and Laura, who led the LiveSTRONG class I attended.
"I look back at my first day when I couldn't balance on one leg and never thought I would still be a member to this day and continuing my journey. I now work out on multiple machines and can balance on one leg! With the help of Jesse, Laura, the Y staff and the other LiveSTRONG members, I successfully completed the program and to this day it was one of the most rewarding, positive and beneficial things I've done in my life. I never thought I would say I enjoy exercise, but the Y and the LiveSTRONG program have definitely made me enjoy it.
"I love travelling with my husband and spending time with family and friends. The beach is my happy place. I also enjoy going to Fenway Park as I've been a Red Sox fan since I was a kid."