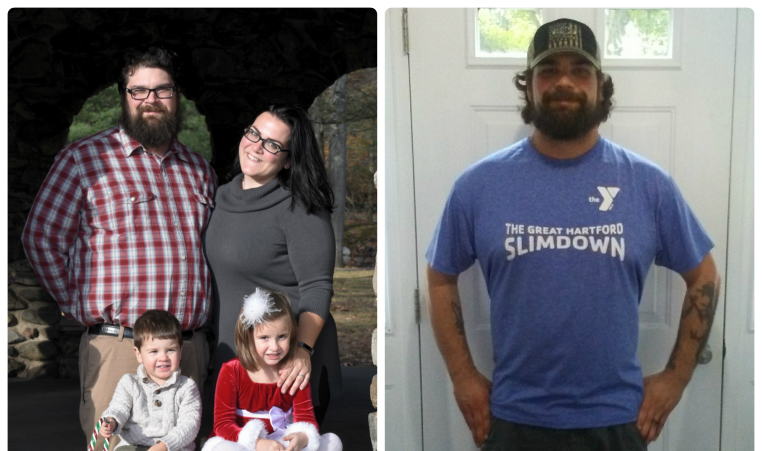 We all know that children have a huge impact on parents, but Mike took that relationship a step further, and changed himself so he could be more present for his children!
"I first joined the Y because my wife loved the group fitness classes and the exceptional childcare.
"This past spring I decided to join the Greater Hartford Slimdown competition with my wife. Over the years I had gained a fair amount of weight and, the Slimdown competition seemed like a great way to shed the pounds and improve my physical shape.
"I had not anticipated how much I would lose. Over the 10 weeks of the Slimdown competition I lost 55 pounds! The competitive aspect, the challenges, and the structure of the competition kept me interested and going.
"I am now in the best shape of my adult life. The increased energy and physical shape allows me to better keep up with my children. This helps motivate me to keep going and further improve my physical fitness. To maintain my new weight, I keep making healthy eating choices and come to the Y three times a week for strength training and exercise. Now, I can keep up running and playing with my children!"