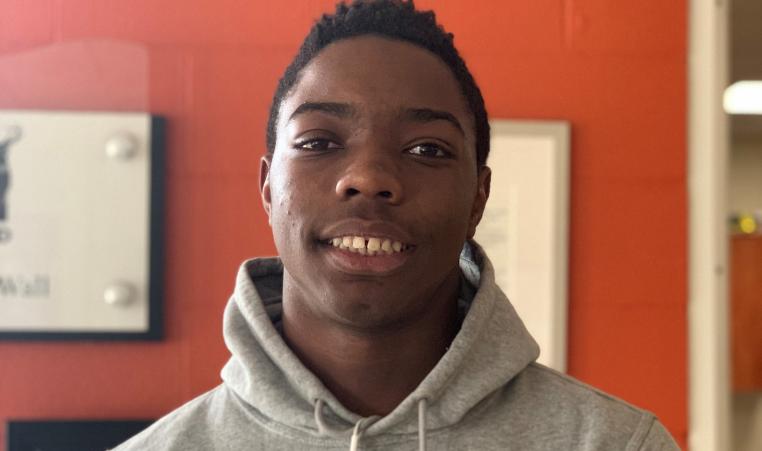 Mazon is 12-year-old YMCA member. He has been coming to the Y for almost 4 years, since his uncle brought him to play basketball in the Y.
He used to play other sports outside of the Y with the other kids, but now he enjoys playing basketball here. Mazon likes coming to the Y and feels comfortable here, and loves how people treat each other and spend time here like a family.
Mazon participates in Y events because he can meet new people and socialize more. He likes to be at the Y as volunteer as well. He feels that the Membership Staff and Welcome Center are very friendly to him and cheer him up everyday.
"What I like about the YMCA is that everyone in the YMCA treats you like family no matter if you are a boy or girl. They have free wifi and quiet spots. There is always help for school or even for something to eat. It's a great place for my family and I."