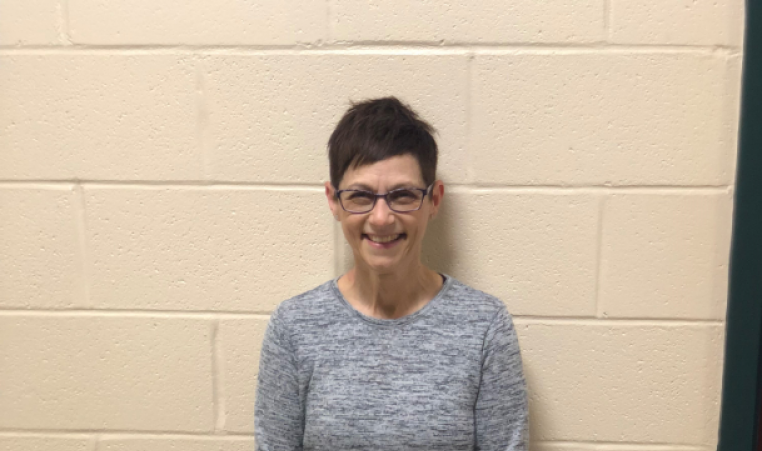 Our next #HumansoftheY story comes from Linda at the Farmington Valley YMCA!
"In the Fall of 2012 my Y story, which is all about divine intervention, began as my beautiful life journey with my wonderful husband, Stephen, took a major detour. I was diagnosed with a somewhat rare cancer, one that most people have never heard of. It was life changing to say the least, and I'm beyond grateful to continue writing the chapters of my life story.
"My recovery post-surgery was a long and arduous one, but during that time I heard about the LiveSTRONG program at the Farmington Valley YMCA. After receiving clearance from my oncologist surgeon, I enrolled in the program in the Fall of 2012. 
"I never could have imagined how profound an impact the program would have on me. It allowed me to forget about my cancer for a few hours each week. Twice a week, as weak and frail as I was, I walked through the doors of the Y and was greeted with open arms, warm smiles and big hugs. LiveSTRONG allowed me to focus on me in every aspect of healing--mentally, physically and emotionally--and gave me confidence in knowing that I was strong, that I was a fighter and a survivor. 
"Besides the direct impact of Jackie and the LiveSTRONG team, I also met so many wonderful and courageous people of all ages with all different cancer diagnoses fighting just like me, including two people with whom I formed wonderful and beautiful friendships for life. 
"As the program ended, I continued to work with Jackie through personal training until she set me free and let me fly. I slowly and very cautiously began to try the many classes offered by the Y while my husband Stephen rediscovered his passion for swimming. And each day, I got a little stronger, amazing even myself. 
"Now, more than five years later, on any given day you will find me at the Y front and center taking any number of classes, including Kickboxing, RIPPED, Strength Training, HIIT, Zumba Strong, Pilates, Yoga, Barre, Pound, Rumble or whatever fun class is offered! Every day I am energized and motivated by friends I have made along the way, some of whom I have created lifelong friendships with. I am in the best physical condition of my adult life; I am strong, I am fearless and I am grateful for the gift of life and the role that the Y has played in our lives over the past five plus years. 
"So, that major detour I spoke about earlier? Well, it proved to be quite an adventure filled with a lot of zigs and zags, but I am right where I am supposed to be in life and for that I am forever grateful. That major detour allowed us to discover the Y and my beautiful life story with Stephen continues."