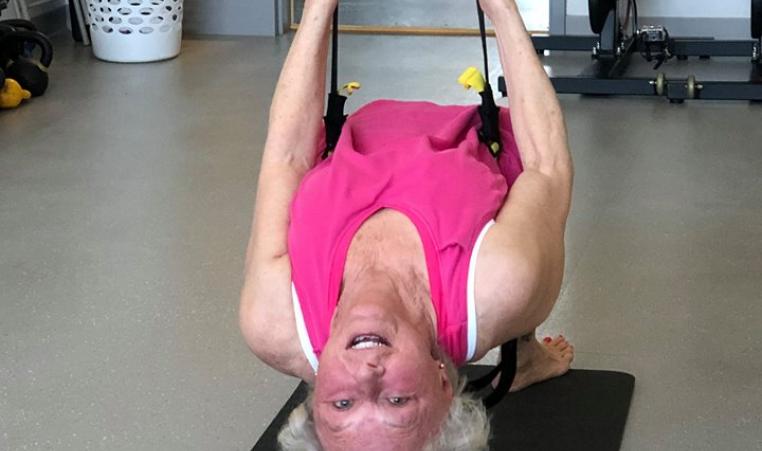 Our next #HumansoftheY story comes from Juanita from the Hale YMCA Youth and Family Center, one of our most active Silver Sneakers members!
"I never did dream that at 73 I would be doing my first back bend! Thank you Jenn and Refleksiv Yoga. After retiring I needed something to fill my time and be with active people. I try to get to the Y every day, sometimes twice a day depending on the classes. All the instructors encourage and challenge your ability.
"Strength training has made me much stronger and taken off several inches (yea!). Zumba is fun and keeps you moving.
"Doing all of this has given me a new feeling of accomplishment and self-confidence. Sometimes, the hardest part is getting there, but once you're there the energy kicks in and you're ready to work!"