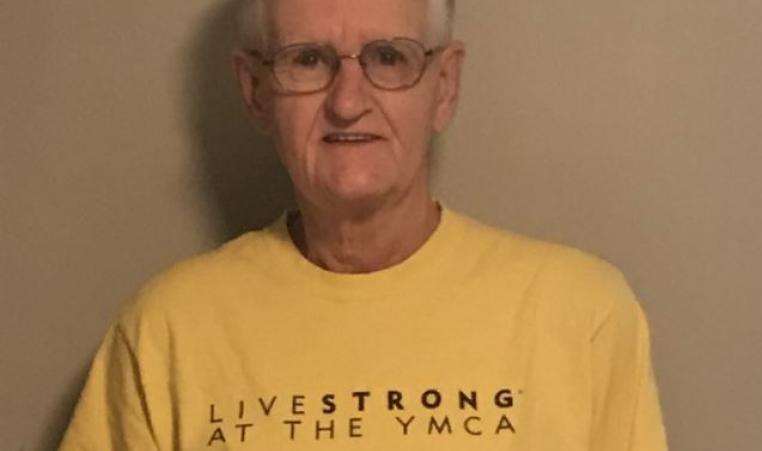 My name is Joseph, and I am a cancer survivor who has been given a second chance at life. I give God all the credit. In 2016 I was diagnosed with stage 4 nasopharyngeal carcinoma. It's a very rare cancer in the United States. Only 1 in a 100,000 have it, and I was the first case that my oncologist had seen. The survival rate is very low. My oncologist had my wife and I in for a consultation. We were told that I could just be made comfortable or we could go for the cure. We were made aware that 80-85% of people that go through the extensive treatment do not make it.
I started chemo in October 2016 and two weeks later, radiation. After two weeks of radiation I had a port put in above my naval for nutrition as I was no longer able to eat. The radiation lasted for nine weeks and the first round of chemo ended at the end of December. The second round of chemo was to start a week later, but I was hospitalized for pneumonia. I barely remember any of this as I was on so much pain medication. I ended up hospitalized with pneumonia from aspirating 2 other times during the next phase which lasted another 3 months. I needed around-the-clock care. I spent 3-5 hours every weekday in the transfusion center for fluids along with the chemo. I started the treatment at 208 lbs and was 137 lbs when treatment ended.
Friends were stopping by to help out and to say goodbye (though they did not say this to me at the time). I was told later that the doctor and nurses did not expect me to survive because of all the complications. My wife's Family Medical Leave ended before my treatment did and she chose to resign her employment as I was in bad shape. Recovery was very difficult and slow going. My wife was very concerned that I was so inactive. She would push me to walk to the mailbox and back.
At an appointment with my primary care physician at the VA, I was directed to contact the YMCA as he had heard great things about their "cancer survivor" program. I reached out to the YMCA in Granby and was introduced to the LiveSTRONG at the Y program. I could barely believe it when I was told that there would be no cost to me or my family (I mentioned above that my wife left her place of employment to care for me).
Before I started I had no energy, no balance, and no strength. The instructors were great. Alicia, Katie, Jen, and, Suzy were a blast and so patient with me. There is no way to adequately express what this program has done for me. The dietary information along with the fitness classes changed this man's life -- my body, mind and spirit. By time the program ended, I had so much more energy and strength. I no longer worry about falling doing simple things.
Now that I have completed LiveSTRONG at the Y, I continue to take advantage of my access to the YMCA as it has been made affordable to me. I am taking classes during the week to work on strength and balance, as well as working out using the elliptical. The generosity of people to donate to a program that could change my life so profoundly will be forever appreciated. I would like to say also that it has been a long road for my family. My wife is beside herself with the turn my life has taken. Cancer takes its toll in so many ways. One of those ways is the toll it has taken on us financially. I could not have taken advantage of this program had it not been offered at no cost. Like I said, "I have been given a second chance at life." Now it is what I choose do with it. I choose to LIVE STRONG.