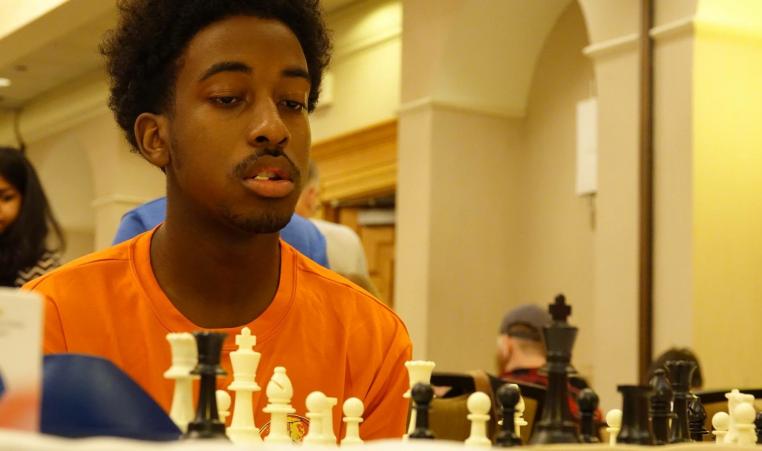 Our next #HumansoftheY story comes from a very special young man named Gabe, who exemplifies taking what life has thrown you and finding a way to make it positive. We're proud of you Gabe, and lucky to have you part of the Wilson-Gray YMCA Youth and Family Center, Y-TIP and DIG Chess Club families!
"In 2008, my mom got a revelation from God that she would be sent to North Carolina and South Carolina to preach the word of God to the homeless. We had just moved out of my grandmother's and into my family's own East Hartford, Connecticut, apartment a year earlier. I now know that was the calm before the storm, because before moving down south, my mother decided that in order for us to be able to relate with the homeless and help them, my family became homeless.
"This time period had a substantial effect on my mindset and helped me to mature with sympathy and empathy for others with less financial opportunities than me. While sleeping nights in my mom's car and moving in and out of shelters in different cities and states, I had to trust the lord to provide food and money to support my mom, my brother, and I. 
"I kept up my grades, graduating with A's and B's in middle school and being named the salutatorian at a school I had just come to a few months before. That was probably the proudest moment of my life.
"In 2015, we moved to New York. Even then, we still moved around friends' and families' houses until we ended up in the shelter again. I remember asking God why would he put me through this, and I know why now: to help me become the person I am today, humble and having that desperate hunger to succeed in life no matter what situation is presented in front of me.
"I am currently in my freshman year of college at the University of Connecticut. My major is computer science. I also love to play chess recreationally and competitively. I attend chess tournaments regularly with the Hartford DIG Chess Team at the Wilson-Gray YMCA Youth & Family Center, and could not be any more grateful for being given the opportunity to take my game to the next level. Currently, I have a tournament record of 18-6, with close to a 1200 rating. I am looking to improve with each and every tournament that I go to. Winning third place out of 26 players at the 2018 Bradley Open U1200 division is one of my greatest chess achievements. The one thing that tops these achievements for me is being able to teach the kids at the East Hartford Homeless Shelter about chess. I love encouraging them to push and fight through this short period in their lives, because I was once in their place."