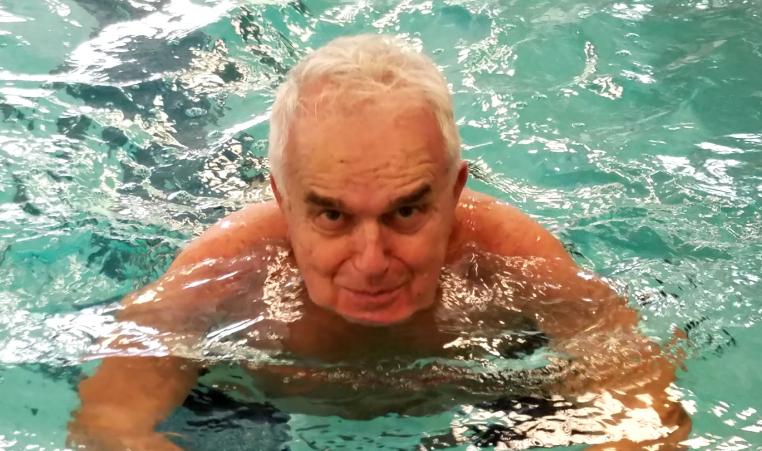 Our next #HumansoftheY story comes from a pastor who visits the Hale YMCA Youth and Family Center MULTIPLE times EVERY day, making him our most-frequent visitor! Meet Father John O'Neill, a beloved member of the Northeast Connecticut community:
Father John has been the pastor of St. James Church in Danielson since 1991. He presides over too many weddings to count (including the recent wedding of two Y members – who he met in the pool!) and he can be found rubbing elbows with prominent members of the community at local fundraising events and award ceremonies. 
He is a man of many accomplishments, but Father John's commitment to the YMCA is what has earned him a place in the hearts of everyone at the Hale YMCA in Putnam. At the age of 4, his brother Gene first introduced him to sports at the YMCA and he pursued athletics throughout his childhood, youth and into adulthood. He has been a Y member on and off since childhood, and now, at the age of 82, is not only THE top user at the Hale YMCA, he is a staunch advocate and ambassador for our community. Father John can be heard touting the benefits of the Y from the pulpit, to the bank, to the ballpark! 
An avid swimmer, Father John is a shining example of the benefits of exercise for seniors. He never misses a day in the lap pool and he usually checks in twice a day (and he almost always has a joke for the Welcome Center staff)! Father John celebrated the 50th anniversary of his ordination into the priesthood in May of 2012 and he celebrates two years of membership at the Hale YMCA this month!