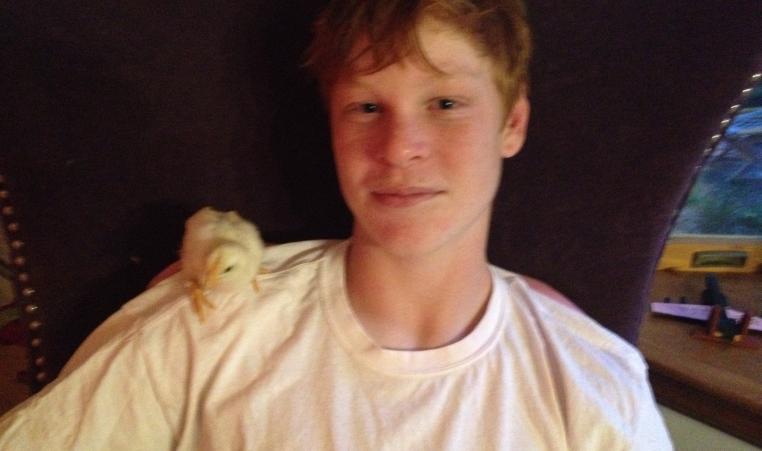 #HumansoftheY is back and better than ever! our next story comes from Ella Rose, a 10-year-old girl and the "7th Chick wick" who is a member at the Wheeler YMCA.
"We have six chickens. They were born in May 2018. Sassy (the white hen) was incubated at the Village Nursery School where my mom is a teacher. Sassy was very lonely when she hatched so we ordered 5 other sisters that came overnight in the mail. We picked them up at the Post Office… they were very loud.
"We named the new chicks Amelia, Princess G, Jackie, Pepper and Ms. Grant (after the lady boss in Supergirl).
"When we brought them home they lived in a big tub next to my mom's desk in the kitchen. They started to jump out of the tub so we moved them into our Mud Room. We bought a kiddie pool and surrounded it with a fence and hung a heat lamp. Soon they began to jump out of this area (we were always going out to count them). We began building a coop for them in our side yard hoping the weather would warm (it was a very cold Spring).
"In June we moved them outside, they were so happy to have lots of space to run around and bugs to dig up. They are now full grown and lay eggs. Some days we get 5 eggs, it is so exciting to open their coop and find them in the nest.
"Every morning we feed them oatmeal with raisins. They love watermelon, grapes and sweet potato fries. In the evening we feed them mealworms, which helps keep them warm through the night.
"This summer we are going to expand their coop area so they have a safe space to roam during the day!"