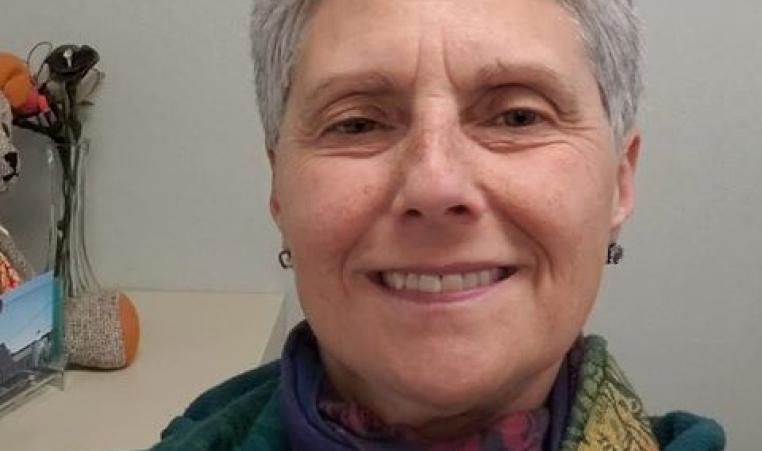 Meet Eileen, the YMCA of Greater Hartford's first female program director (she was promoted back in 1979!) and this week's #HumansoftheY story. She may have retired from the Y in 2014, but she still works out at the Wheeler YMCA several times per week!
"I retired on July 2, 2014 after 36 and 1/2 years at the YMCA or Hartford! I was first promoted to Staff Associate Program Director for Women's Programming at the Downtown Hartford YMCA in 1979. I just had my Associate's Degree at that time. I did not have a degree yet in Exercise Science. I pursued the Exercise Science degree at Central Connecticut State College after I was promoted to the Program Director position! Since I retired, I've been working at the Plainville Senior Center! I taught fitness classes at the Senior Center for four years, worked in the fitness center giving orientations on the equipment, and now I'm the outdoor activity person, taking the members out on hikes, walks, biking and kayaking, etc.I love it! I have a new family, and I see some Y members there!"
Eileen was also featured in our Annual Report for our donors and Board Members several years ago, when she shared her Y journey. Here is that story:
"'I found a home away from home here,' says Eileen. She came to the Y as a member, looking to improve her fitness in a comfortable, safe environment. She quickly made friends. 'This is the kind of place where your friends call you if you miss a class to make sure you're all right and to keep you going.'
"She soon joined the office staff. But her talents for fitness leadership were obvious.
"'I had weight issues as a child, so I could relate to the people in our programs. I've been there. They know that. There's a family feeling here. It doesn't matter what you look like. It's a safe place where people help you, not judge you. The members I've trained are still very involved in the program.'
"The Y sent Eileen to training classes in aerobic dance and freestyle teaching. They encouraged her to pursue her degree in physical education. Studying part-time at Central Connecticut State University, it took her nine years, 'but here I am!' she says with the enthusiasm that makes her such a popular instructor.
"As a Ready to Be Fit coordinator, she now trains others to to teach health and wellness the Y way.
"'I came to the YMCA 35 years ago, not really knowing what to do in life,' she says. 'The Y guided me, supported me, helped me grow. The Y is like my church.'
"A second home became a second life, with a mission to help others."