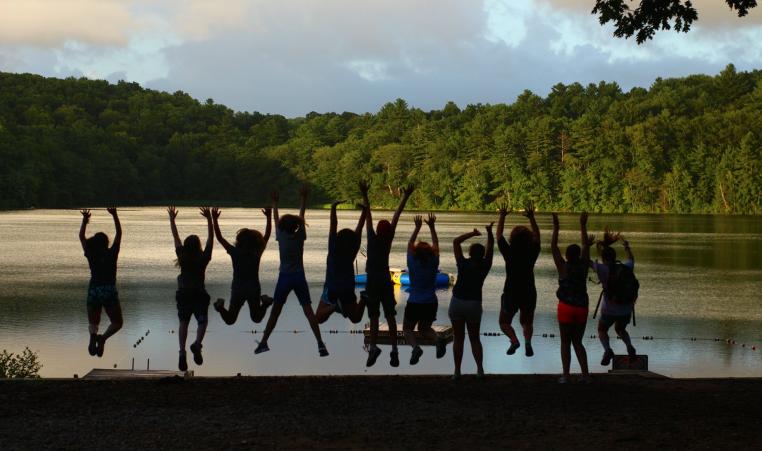 "I just wanted to thank your organization and the family who funded my daughter, Carmen, to go to Camp Woodstock YMCA. If they were there when I picked her up from Camp Woodstock, I would have ran to hug them. Thank them please.
"I also thank the town of Avon, Connecticut school system, and Rose M., who works at the Avon High School and the Avon Middle School, for really giving Carmen a warm greeting when she started in October of 2017.
"We had a horrific two years before she started in Avon. I had to home school her, and starting school again and being back in society after being out for two and a half years was so mentally challenging. Then when you think nothing could get worse, her father was killed in the Hurricane Maria. The not knowing if he was OK, the wondering what his last thoughts were, exhausted us to no end until word came he'd died.
"Camp Woodstock put a wide smile back on my daughter's face, and provided a life-changing experience for her. Carmen cried when she came home. I found her on the floor sitting and crying, so I sat down beside her and just held her. I hope and pray there's a chance for her to reunite with her counselor and all the girls that she was able to have as friends.
"Thank you from my heart, for giving her this opportunity that I would have never been able to do so!
"Sincerely, Latanya"