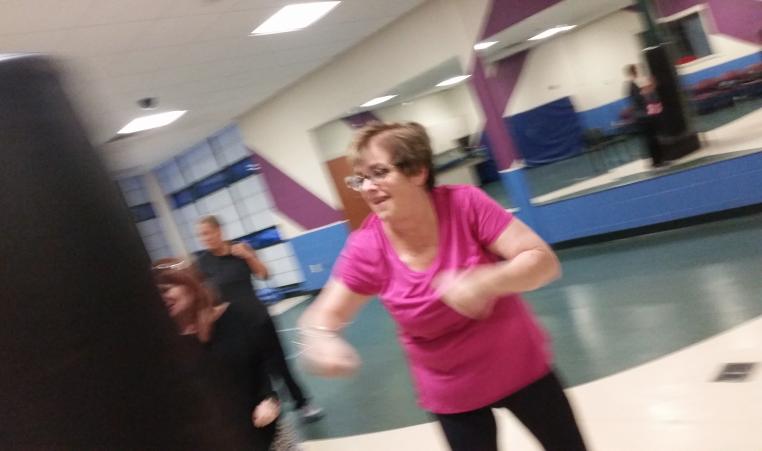 Our next #HumansoftheY story is told from the point of view of a loving husband, John, whose wife Bernadine is enrolled in the Wheeler YMCA's LiveSTRONG program. Bernadine has come such a long way in such a short time, and we are so proud of her! 

"My Name is John and my wife is Bernadine and she is currently enrolled in the LiveSTRONG program at the Wheeler Regional Family YMCA. She has never been an athletic person and was diagnosed with Lymphoma cancer around December 2016. She was told she was in remission in August 2017. 

"Up until now, she was very unstable on her feet, weak and had a hard time recovering from the treatment and the effects of the disease. The chemo knocked out the feeling in her feet and she was struggling. 

"After about 4 weeks on the program, she started getting to the Y about three days a week to exercise. This program changed our lives and it has been the best month of our lives. She is eating better, and is now more active than she has ever been. 

"Prior to coming, she was unsure of her ability to stick with it. She visited the Y with a neighbor and went to the Yoga class and was told about the LiveSTRONG program. She has me here doing push-ups with her now and goes walking in the neighborhood several days a week if she can't get to the Y.

"Thank you for providing such an impactful program. The staff here is fantastic and I would like to congratulate the leadership of the Wheeler YMCA because it starts at the top. You run an outstanding program, with great, caring and committed staff."