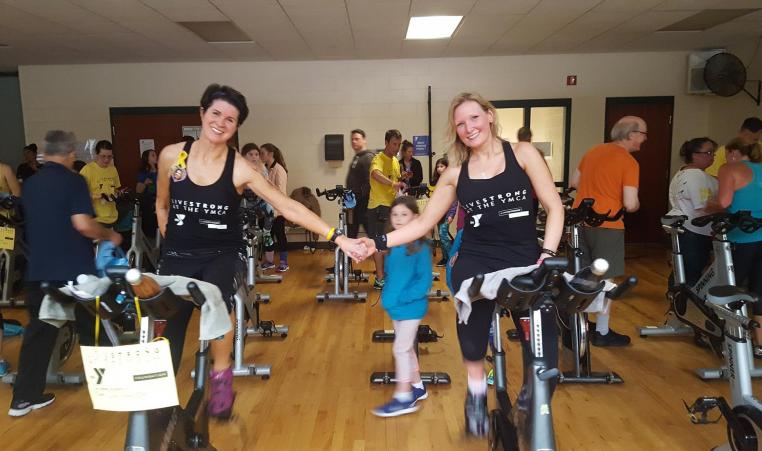 It's National Volunteer Week, and we wanted to honor a special voluteer for this week's #HumansoftheY! Thank you to all of our volunteers who help us to carry out our mission, and stay tuned for more of their stories!
The Farmington Valley YMCA's Alicia Unger is an amazing Livestrong at the YMCA Volunteer. She gives back and pays it forward in so many ways. Alicia is a stage 3 breast cancer survivor who participated in the Livestrong program several years ago. After completing the program, she generously volunteers her time to mentor other cancer survivors through their journey back to health.
Alicia is the fundamental success of the Bike for the Battle Auction, which she has coordinated for the past several years. Each year, the auction gets bigger and better. Over the past several years, under her leadership and volunteerism, the Bike for the Battle Auction has raised over $4,000 each year. Thank you Alicia, for your hard work and dedication!